Backyard Chicken Keeping Printable – Chicken Record Keeping Digital Download – Backyard Chickens Record Book
$5.00
-
Introducing the Backyard Chicken Keeping Printable: Your Ultimate Companion for Effortless Chicken Raising!
Are you considering the exciting adventure of raising backyard chickens? Or perhaps you're already a seasoned chicken keeper looking to enhance your flock management? Look no further! Our Backyard Chicken Keeping Printable is the essential tool you've been waiting for.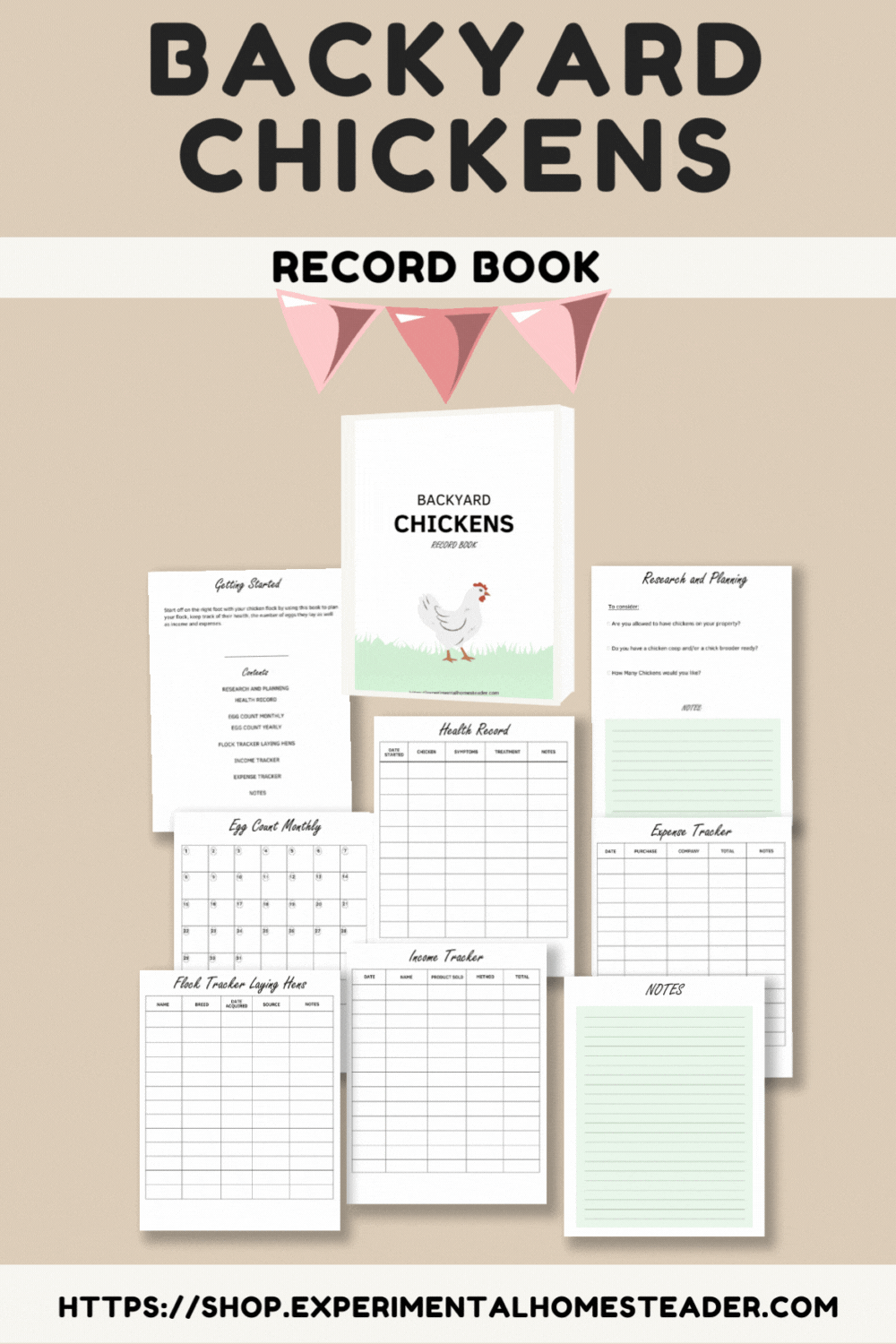 Designed to cater to both beginners and experienced chicken enthusiasts, this printable package is your go-to resource for streamlined chicken keeping. Keep your chicken-raising journey organized and enjoyable with these customizable fill-in-the-blank pages:
🐔 **Research and Planning Checklist**: Get started on the right foot with a comprehensive checklist that guides you through the essential steps of setting up your flock.
🐔 **Health Record**: Ensure the well-being of your feathered friends by tracking their health and medical history in one convenient place.
🐔 **Monthly Egg Count**: Watch your egg production soar as you record monthly egg counts – a rewarding way to monitor your flock's productivity.
🐔 **Yearly Egg Count**: Witness the yearly growth of your egg-laying prowess with this dedicated page for annual egg tallies.
🐔 **Flock Tracker for Layer Hens**: Keep an eye on each hen's performance and personality traits with this specialized tracker.
🐔 **Income Tracker**: If you're selling eggs or poultry, stay on top of your earnings effortlessly with the income tracker page.
🐔 **Expense Tracker**: Manage your flock-related expenses smartly by documenting all your investments and costs in one location.
🐔 **Notes**: Jot down your observations, insights, and ideas in the notes section, ensuring no brilliant chicken-related thought escapes your grasp.
Personalize each page to perfectly suit your unique flock and preferences. Whether you're nurturing a handful of hens or fostering a flourishing flock, our Backyard Chicken Keeping Printable is your secret weapon for successful and enjoyable chicken keeping.
**Important Note**: This printable package is designed exclusively for personal use and is not intended for resale. Give your chickens the care and attention they deserve while harnessing the power of organization with our Backyard Chicken Keeping Printable.
Don't miss out on this opportunity to enhance your chicken-raising experience. Order your Backyard Chicken Keeping Printable today and embark on a journey of joyful and efficient chicken keeping
Description
Elevate your chicken-keeping game with our Backyard Chicken Keeping Printable! Whether you're a seasoned pro or just starting, this package is your all-in-one solution. From planning and health records to egg counts, expense tracking, and more – it's all here to make your life easier. Jot down notes, tailor each page to your flock, and enjoy organized, efficient chicken raising. Remember, this is for personal use only, not for resale. Upgrade your chicken-keeping journey today!
Contents include:
– One page research and planning checklist
– One page health record
– One page egg count monthly
– One page egg count yearly
– Flock tracker layer hens
– Income tracker
– Expense tracker
– Notes
These are all fill-in-the-blank pages you can customize for your flock of backyard chickens.
For personal use only. Not For Resale!
Only logged in customers who have purchased this product may leave a review.